We're usually chided for playing video games because not everyone finds them fun, or thinks of them as a waste of time. But we gamers know that isn't true. Some lessons can be learnt from games – be it applied to real life, or to improve another game's experience. This week, I'll go through the top 10 things being a gamer has taught me.
Always come prepared
Never leave without getting the full potential and experience of a place, and you'll be set to wreck the next place you go to.
Everyone is worth talking to
And by that, we mean everyone. More often than not, people will have information you don't know about, or they could be full of wonderful things that they have in surplus.
The harder it is to reach, the more rewards there will be
The places that are hardest to get to always have the best rewards. How did developers even think of putting it there? You know what. Don't worry about it. You deserve a gift for reaching such heights.
Making friends isn't as difficult as it seems
The best way to become someone's friend is to actually talk to them. Even if they don't understand you at first, body language and having similarities is a great way to start a friendship.
Or you could always give them food
If you want to be someone's friend faster, sometimes the best way is to give them food they love. Because the way to someone's heart is usually through their stomach.
Don't hoard stuff – clear your inventory!
Let's be real. In a game, there will always be better things that will come your way. Even if you are already fully decked in shiny stuff, you never know what else could be hidden within that glimmering treasure chest.
All hail side quests
Don't feel like you have to plow through the main story. The best content is sometimes in the side quests. There's so much to do; why spend all your time on the main questline?
Failure is the mother of success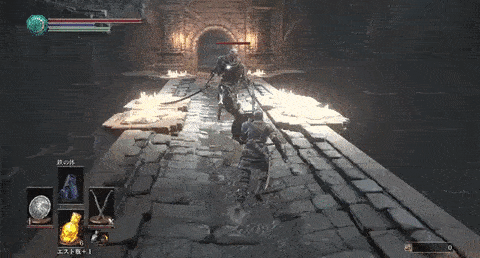 If at first you don't succeed, try, try again. When you finally get it right after multiple failures, that sense of accomplishment is going to be so satisfying. Souls players, you know where it's at.
Character customisation is always good
Always take full advantage of character customization. Expressing yourself with your character is super important and yes okay I take 3 hours to make mine perfect. I'm not the only one! Jeez.
Make choices wisely
Decisions rarely affect only you. Of course, in a kill-or-be-killed situation, it's easier to make your choice. But when the pivotal moment comes and it affects everyone else around you, that's when you have to make tough calls. Sometimes, it could save a life.
Sources for images: Youtube, in-game footage.